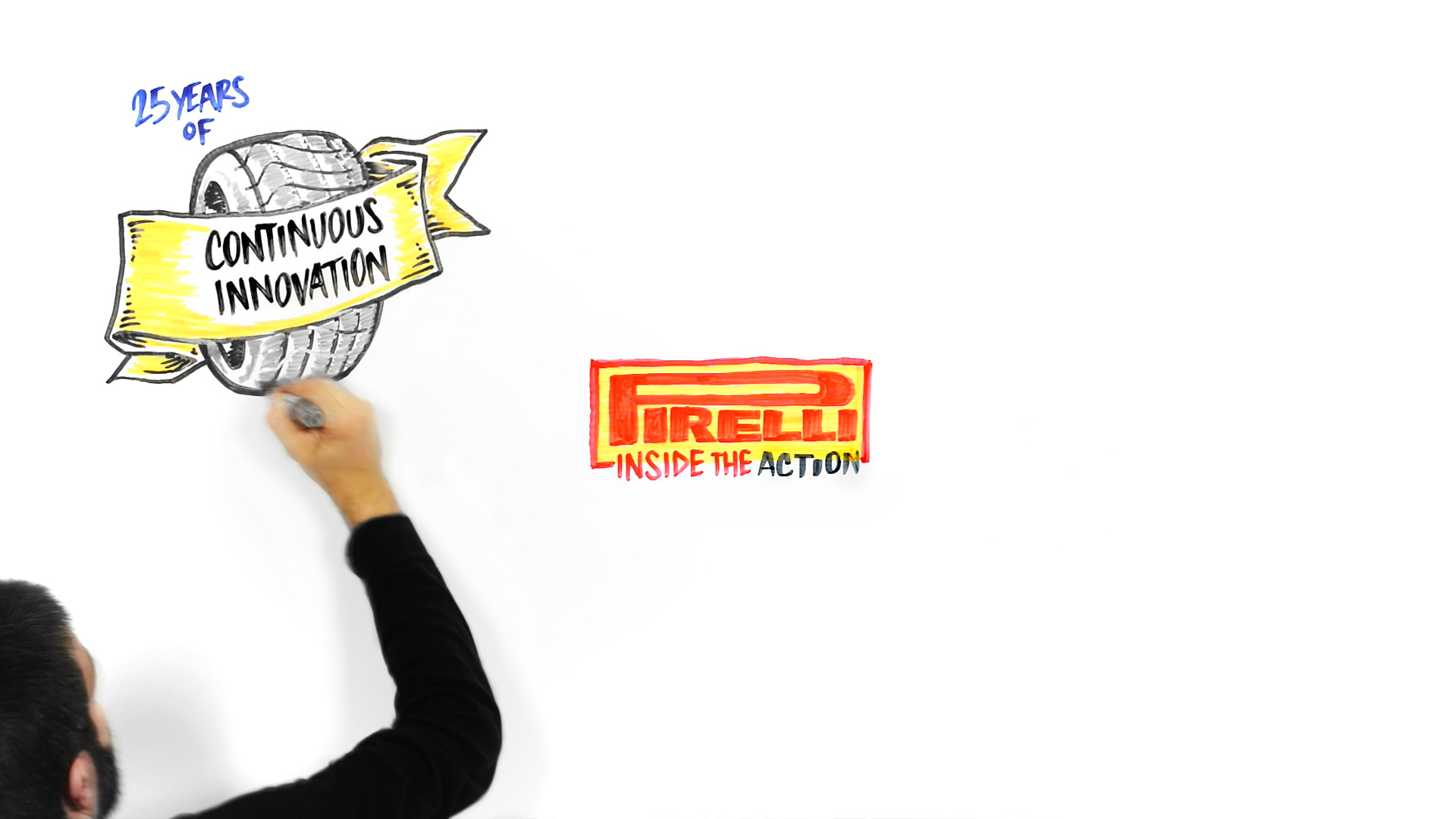 Pirelli
Promotional scribing video "Inside The Action"
The promotional scribing video for the renowned tyre company was made during the "Inside the action" event held in Valencia (Spain), in June 2012.
Celebrating the 25th anniversary of the "P Zero" tyre, the video unfolds the history of both the "P Zero" and "Cinturato P7" tyres using a live scribing approach – using colourful illustrations that sums up the most important milestones of their success.
A snappy and playful way to tell a timeless story.