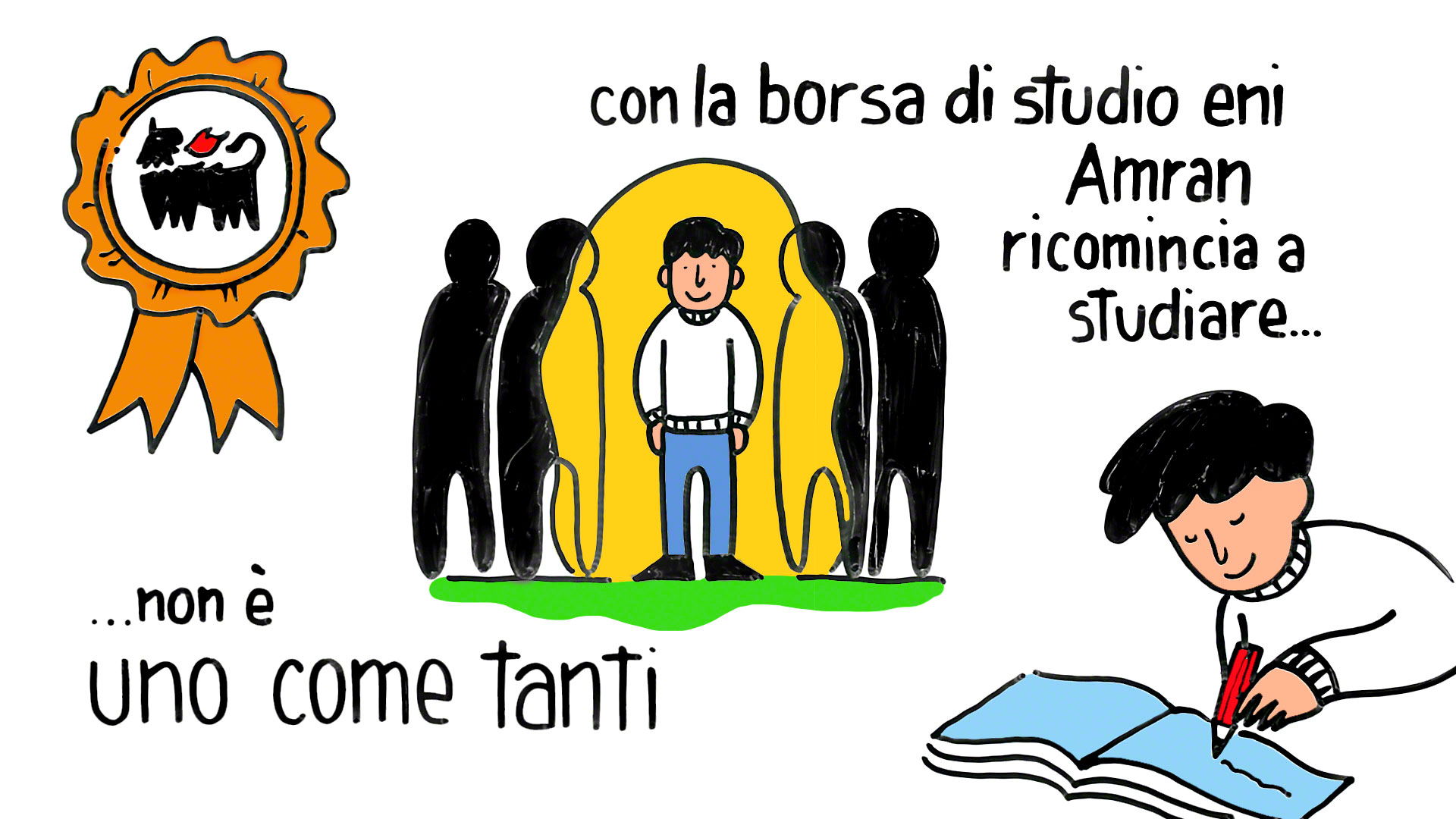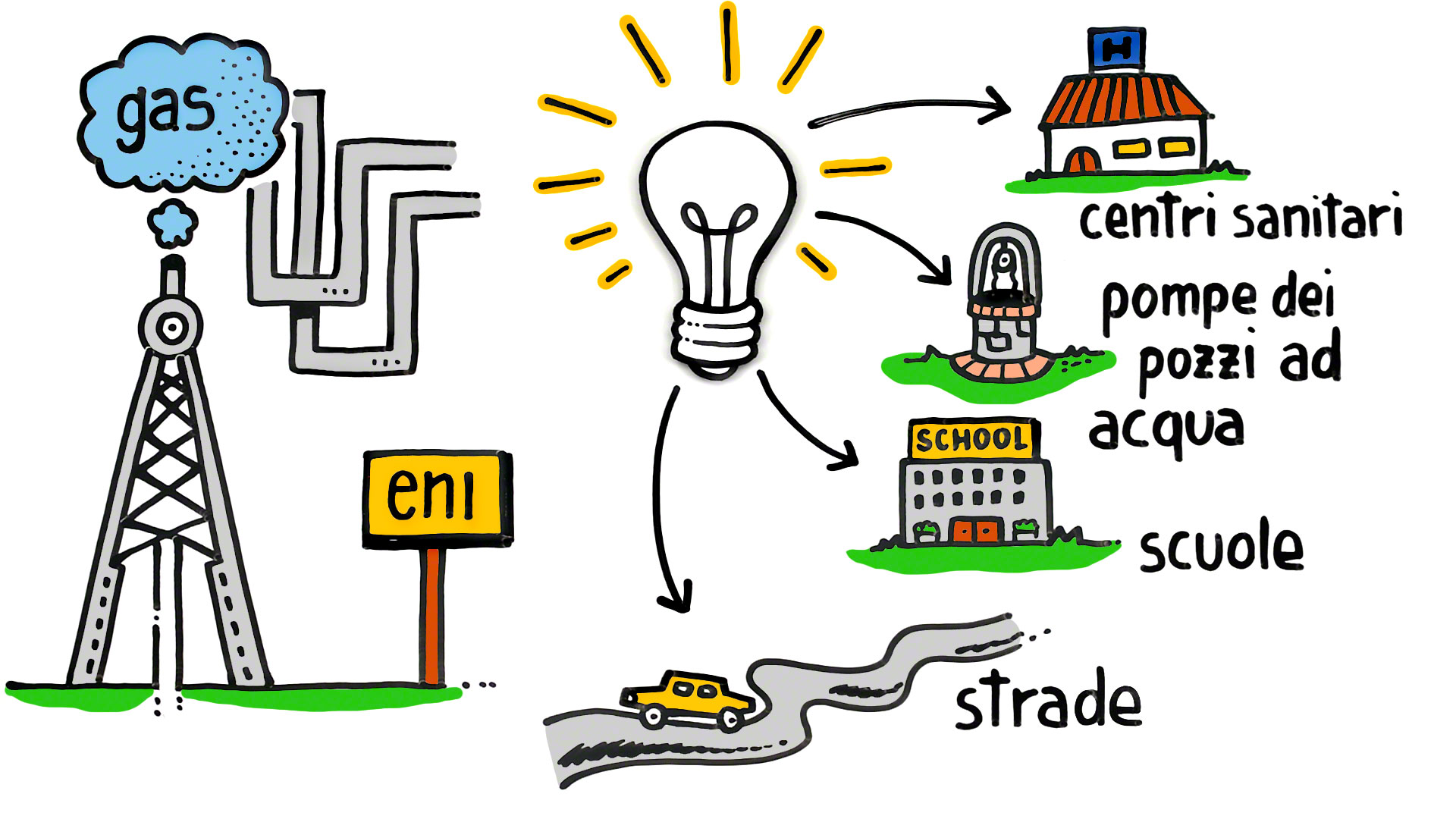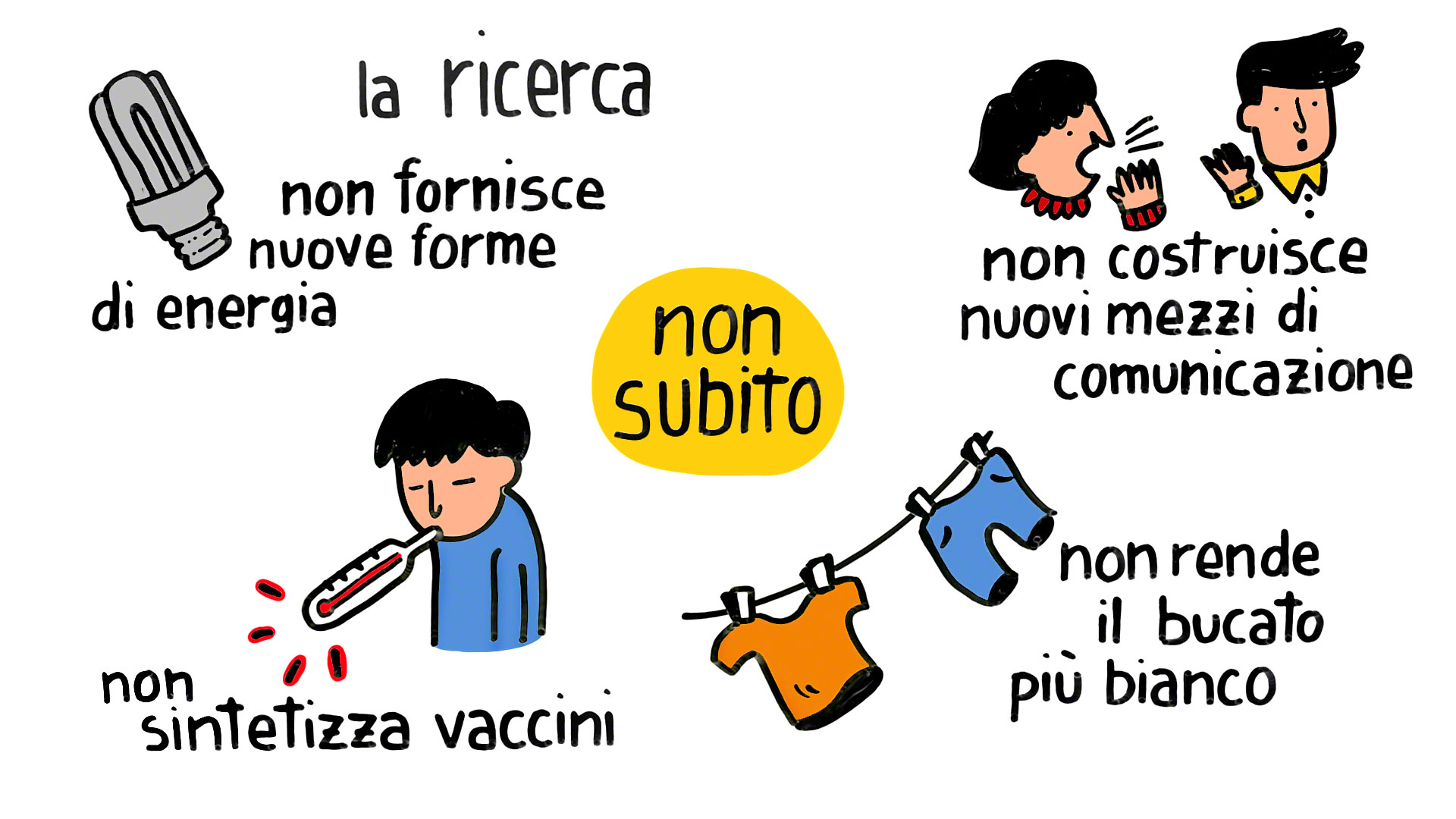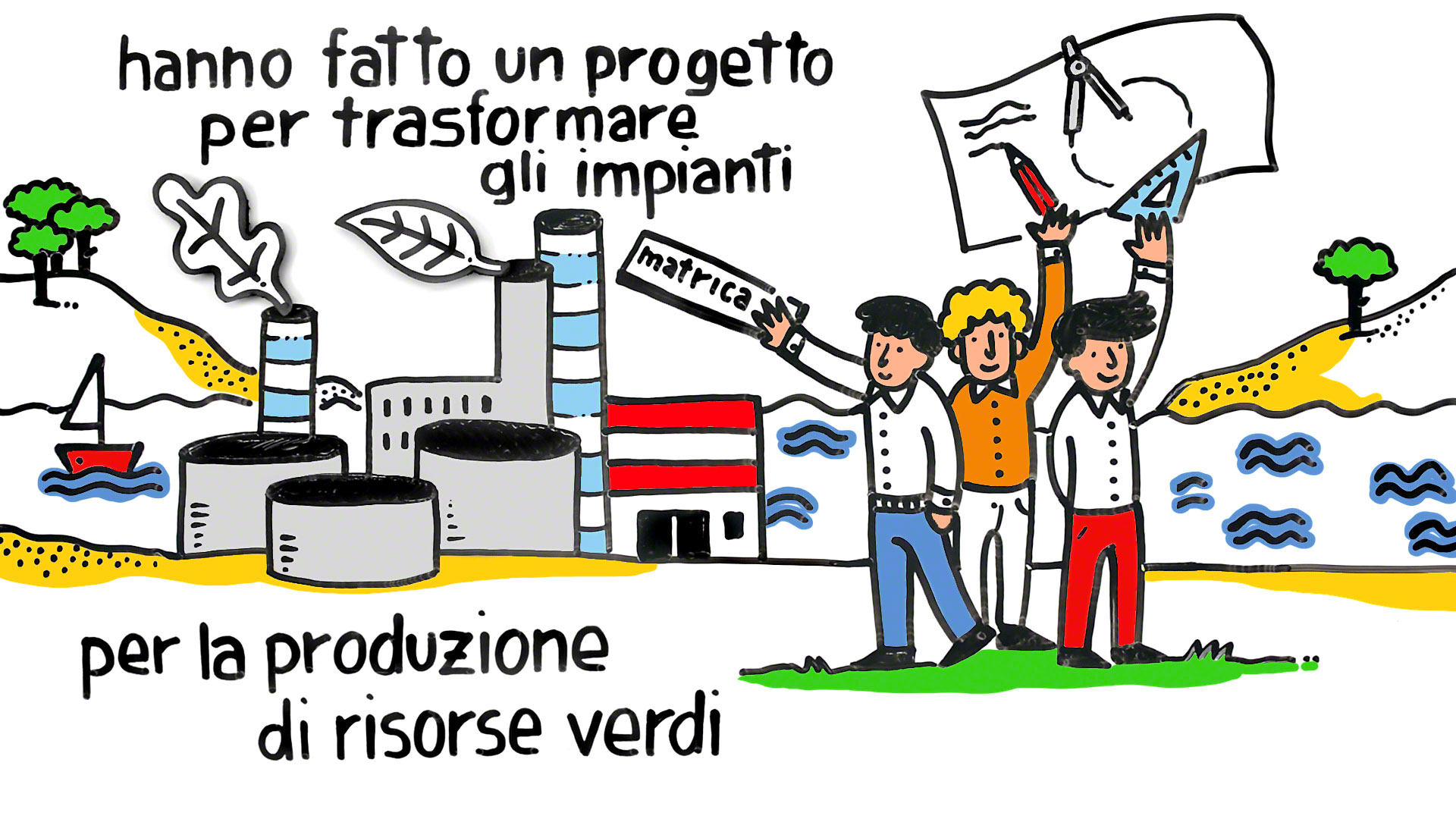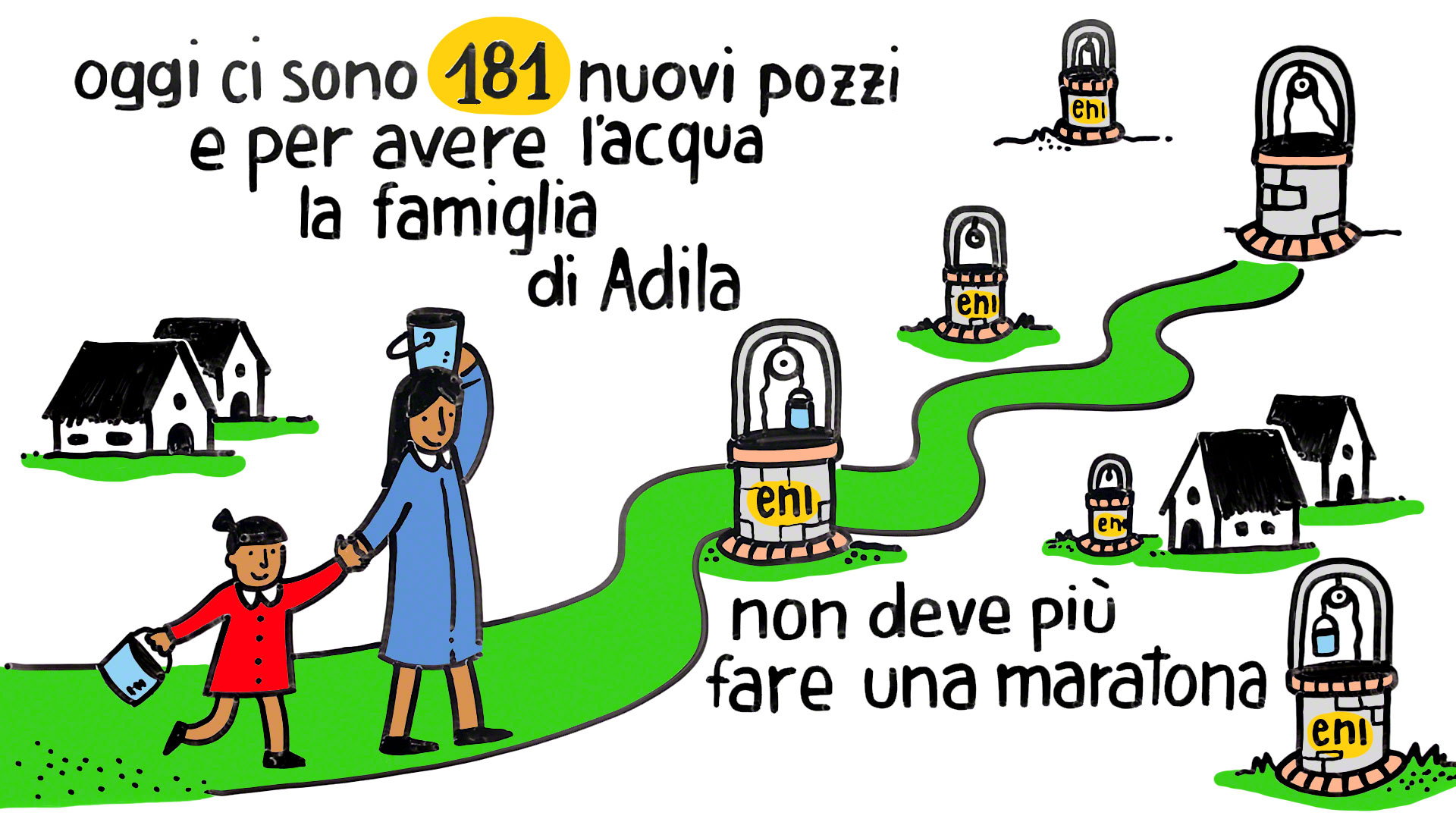 Eni
Promotional corporate videos "5 Stories"
Promotional corporate videos for Eni, a multinational integrated energy company; we visualised and animated a few key stories from their experience in the whole world and how they can bring benefits with their work and products.
The "5 stories" are five different videos with different characters and subjects, illustrated with the scribing technique.
The videos were mainly used as part of an interactive installation in Eni's tradeshows.