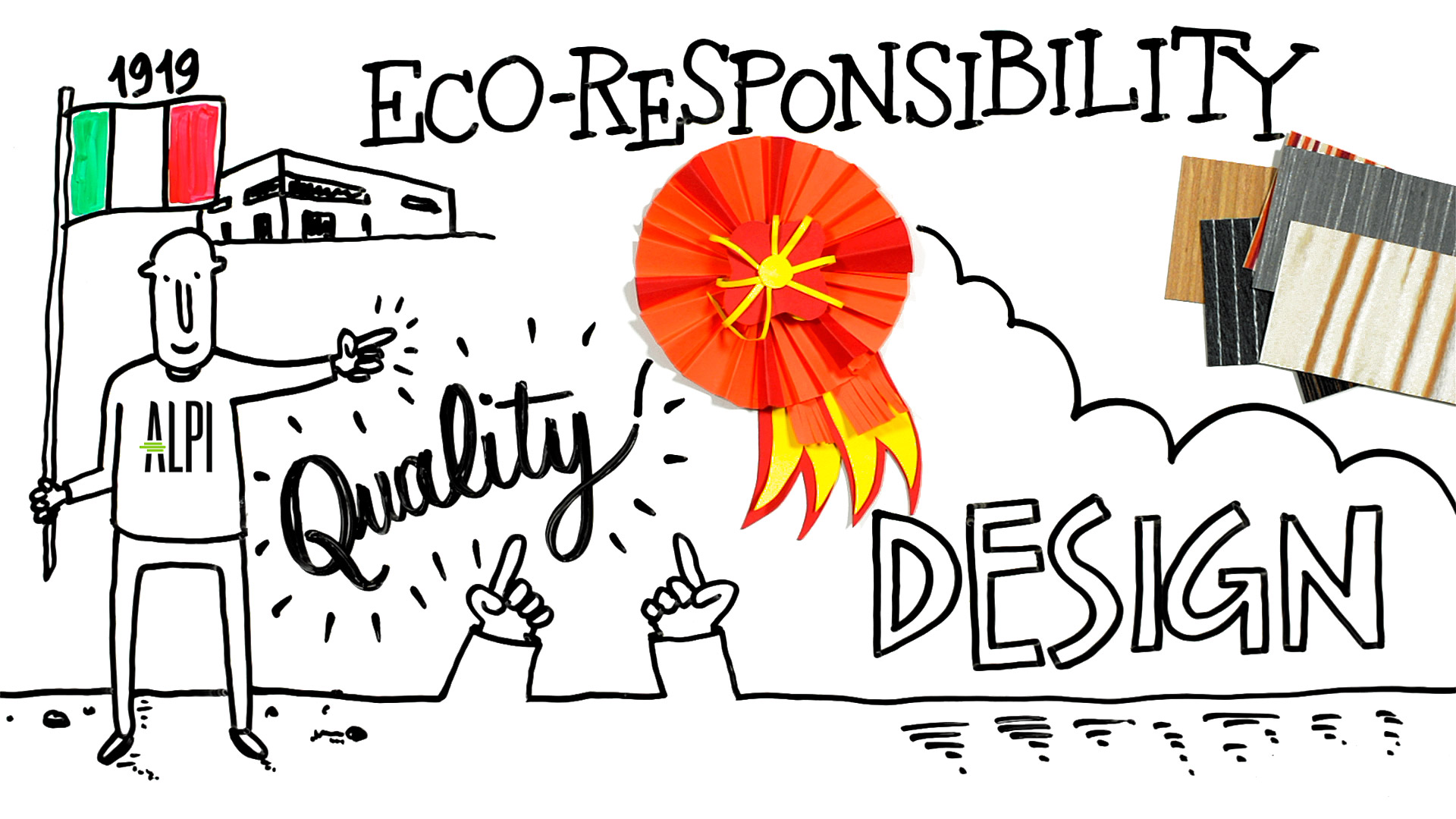 Alpi
Promotional corporate video "Wood & More"
A promotional corporate video for Alpi, an Italian firm founded in 1919, producer of reconstituted wood which is eco-responsible and susainable.
We played with the company's core strengths and concepts, and by using a mix of illustrations, motion graphics and live shooting the video tells an engaging story of Alpi's products and milestones.
The research and know-how of the company is carried on in a colourful way through the video, while showcasing the idea of sustainability and respect for the environment that Alpi pursuits when designing their products.