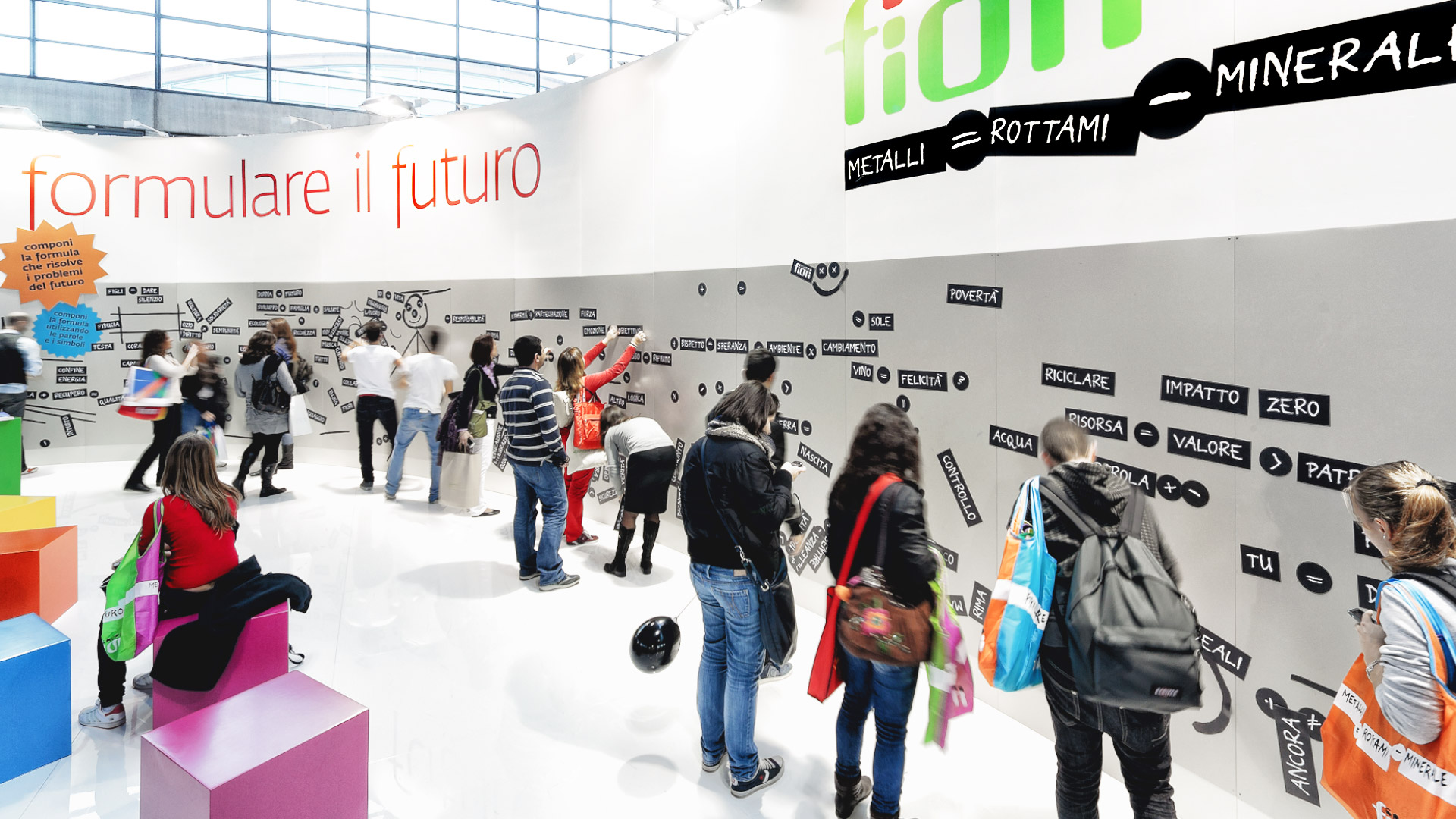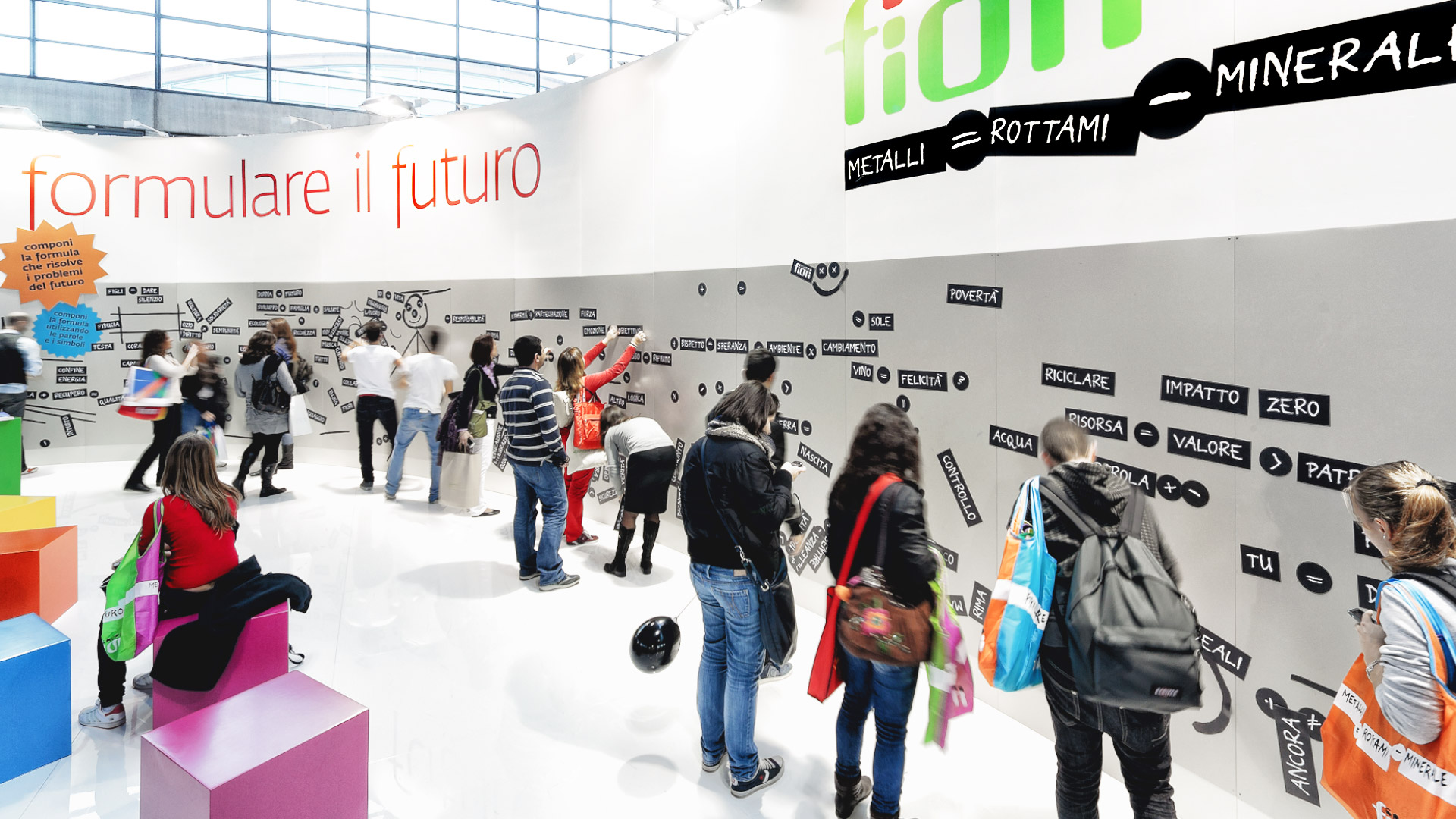 Gruppo Fiori
Corporate video "Formulare il Futuro"
This corporate video was made for Gruppo Fiori, an italian company that collects and recycles metal waste.
At the Ecomondo 2011 tradeshow, the company used its stand as an interactive space called "Formulating the future", where the people was encouraged to use the repositionable words to compose new formulas about the future.
During three days, everyone that took part in the event gave its contribution, and the video sums up the event by using timelapse recordings as well as details of the interaction and participation from the public.